Wiki > What is the difference between Jordan and Air Jordan?
What is the difference between Jordan and Air Jordan?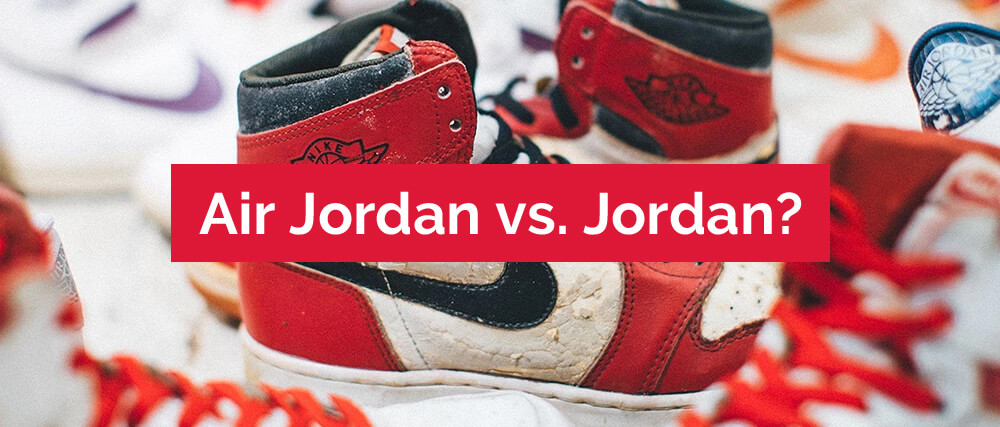 An often asked question that not everyone knows the right answer to. What's right and what's wrong?
Jordan vs. Air Jordan
The Jordan brand is synonymous with the absolute pinnacle for basketball fans and sneaker lovers around the world. Since 1984, Jordan sneakers and apparel have been a part of the wardrobes and shoe closets of millions of fans around the world.
Most sneakerheads know that the Jordan brand is owned by the world's number one sportswear and shoe brand, American Nike.
But what few people know is when to use Jordan and when to use Air Jordan.
As the most famous basketball player of all time, Michael Jordan was behind the birth of the first ankle sneakers that bore his name, designed by Peter C. Moore and used Air technology.
Air technology is a Nike patent and is an air cushion hidden in the sole of the shoe. This helps to cushion the impact of the footfalls and makes not only the time spent on the board more enjoyable, but also the days on the streets.
So since 1984, Nike's and Michael Jordan's teams have jointly launched 33 sneaker models that carry the Air Jordan label and use Air technology in the sole.
In other words, the correct designation of these particular 33 models (the last Air Jordan XXXIII had a release date in 2018) is always Air Jordan and the model number.
But the Jordan brand itself also produces other products, such as apparel, caps, and even slippers. But there, the Air Jordan label doesn't make sense anymore and we are therefore only talking about the Jordan brand.
To sum up:
Right: Air Jordan 1
Wrong: Jordan 1
Right: Jordan Break Slide (slippers)
Wrong: Air Jordan Break Slide
Quite simply, the Air Jordan 1 will always be the Air Jordan and only the Air Jordan. Remember that.