Stores > Colombia > Bogota > Converse
We are sorry, but this shop is permanently closed.
Converse
, Colombia

Customers rating: 72%
Address and contacts:
Bogota, 110931 (
Bosque de Hayuelos, Fontibón, Bogota
)
Colombia, South America
Opening hours are not set yet.
---
📍 Google Maps
Phone number:

+57 601 6680177
Web (e-shop):
https://www.converse.com/
Instagram (IG):
www.instagram.com/converse/
---
Questions & Answers
How can I get a job at Converse?
You can try contacting an employment agency in Bogota and ask them or better yet, write directly to Converse.
Is the store open for customers at the weekend?
We don't have opening hours information for this branch in our database, so we don't know.
What is the number to Converse?
Try calling +57 601 6680177.
Can I also buy online from Converse?
What is Converse's IG account?
Sure, check out the Instagram account @converse.
What recommendations does Converse have?
The Converse has a customer rating of 72%. Very good for a Bogota shop.
Similar stores nearby: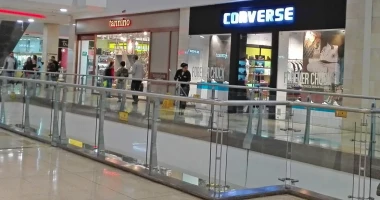 Dentro del Centro Comercial Santa Fe, Local 2-103, Entrada A La CL183 #45-03, Bogotá, Colombia
Did you know?